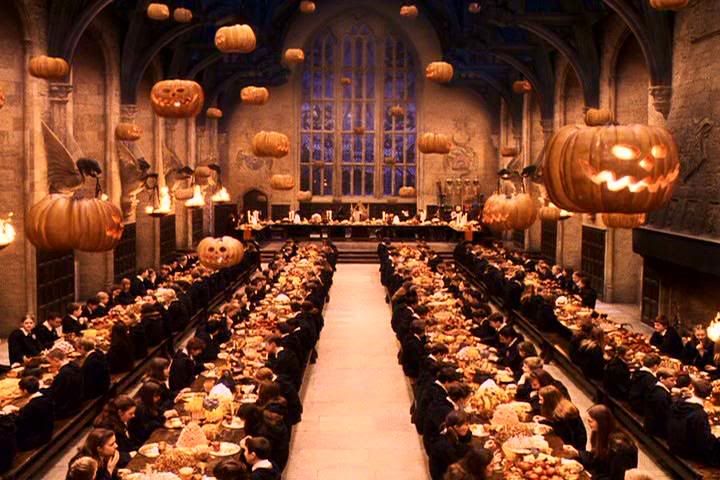 Hey everyone! I just wanted to wish you all a safe and happy Halloween today!
I've already eaten too much candy and chocolate (especially anything with caramel... and I'm just waiting for the Smarties to be brought out...), but I have no plans in stopping! I don't have too much planned for tonight... maybe catching up in the last few Vampire Diaries episodes or reading- I'm not quite sure yet. I'll be helping to give out candy and chocolate tonight, so that should keep me busy (that is, if kids come around!).
I'm already wearing my costume too! I'll give you a hint... it's related to the pic! I'm going as a Gryffindor student! I've already got the Hogwarts robe and I'll be adding the scarf later. Plus, what kind of witch would I be without my wand? I got the robe, scarf and wand while I was at the Wizarding World of Harry Potter in August, and I've been looking for an excuse to wear it since then, lol!
How are you guys celebrating? Chilling out and watching a horror movie? Giving out candy like me?