The Witch's Child Trilogy! Q&A with Catherine Egan
10:00 AM
Hi, everyone! I have a special post on the blog today... a Q&A with Canadian author Catherine Egan on her amazing YA fantasy series, The Witch's Child trilogy!

The third and final book in the series, Julia Unbound, was released earlier this week and promises to be a heart-pounding, thrilling conclusion! If you're the kind of reader who likes waiting for all the books to be available, now's the perfect time to begin. And if you're already an avid fan, then I hope you have Julia Unbound at the top of your TBR stack. 😊

My review for Julia Unbound will be up on the blog early next week, but in the meantime, please enjoy learning more about this fantastic trilogy! Spies. Magic. Witches. Danger. Absolutely gorgeous book covers! What's not to love?


Julia Unbound - Catherine Egan
Add to Goodreads | Amazon.ca | Indigo | Review for Julia Vanishes | Review for Julia Defiant
In this heart-pounding conclusion to the Witch's Child trilogy, Catherine Egan's masterful world-building and fiercely flawed heroine will thrill fans of The Rose Society, Graceling and Six of Crows.

Julia has been ensnared in so many different webs it's hard to see how she'll ever break free. She must do Casimir's bidding in order to save the life of her brother. She must work against Casimir to save the lives of most everyone else she knows.

Casimir demands that Julia use her vanishing skills to act as a spy at court and ensure that a maleable prince is installed on the throne of Frayne. But Julia is secretly acting as a double agent, passing information to the revolutionaries and witches who want a rebel princess to rule.

Beyond these deadly entanglements, Julia is also desperately seeking the truth about herself—how is it she can vanish? Is she some form of monster? Is her life her own anyway?

With every move she makes, Julia finds herself tangled ever tighter. Should she try to save her country? Her brother? A beloved child? Can she even save herself?
When you first began writing Julia Vanishes, did you already have an idea in mind of how the Witch's Child series would progress and Julia's adventures would eventually come to an end in Julia Unbound? Or have you made significant changes along the way?
Both! The basic outline has stayed the same from the beginning – I had a good idea of where I was going by the time I started drafting the first book. But how I got there and a number of important details along the way have changed. The final scene has been in my head from very early on and finally writing it was such a joy.
In the Witch's Child series, there is a unique cast of characters that I love reading about. Julia can mysteriously vanish. Her brother Dek designs weapons and gadgets. Mrs. Och is ancient and powerful, but her intentions are never clear. Jun is a very clever spy. That's just briefly naming a few... Is there a certain character that has a soft spot for you, one that you particularly liked writing more than the others?
Pia. I originally wrote her as the villain of another book that didn't work out, but she was my favorite thing about that book, so I transplanted her whole into Julia Vanishes and her relationship with Julia only made me love her more. Every conversation between the two of them seemed to leap onto the page with so much energy. I also loved writing her physicality, and the murderous way she eats fruit.
I'm very fond of all my witches, too. Lady Laroche, in Julia Unbound, was loads of fun to write. I have elaborate backstory for Bianka – I could easily write a book from her perspective – and although Julia's mother, Ammi, never appears in the books "in person" (due to being dead), she is so vivid in my mind and I really enjoyed thinking about her, what she was like, the choices she made. She can't explain herself to her children, and so they have to piece together what they remember of her and draw whatever conclusions they can. The idea that Julia and her brother Dek would remember their mother's expression at her execution-by-drowning so differently felt like a revelation.
In Julia Vanishes, the novel is mainly set in the kingdom of Frayne, where magic is forbidden and witches are drowned. In Julia Defiant, the setting is in Yongguo, a East Asian-inspired country where magic is openly practiced but controlled by the government. Though both Frayne and Yongguo are inspired by cultures from our world, was it challenging to create these complex fantasy kingdoms with very different views on magic and practices of life?
My difficulty with world-building tends to be that I over-complicate. It's fun, in the beginning, to think about the politics, religion, landscape, history, culture, language, etc. of each place. The hard part is putting into the book itself only what the book needs, while still creating a complete picture – that tricky sweet spot between too much information and a watered-down world. I am just plain bad at inventing geography, though, and so that's where I borrow the most shamelessly from the real world.
What are some fantasy books that you really love and would like to recommend to other readers? (Clicking on the book covers below will lead you to their Goodreads pages!)
One of my all-time favorite fantasy novels is Susanna Clarke's Jonathan Strange and Mr. Norrell. I think that one must be considered a classic by now, no? Best faeries ever.
I adore Rachel Hartman's books – Seraphina, Shadow Scale, and the recent, brilliant, shattering, recovery-from-trauma-road-trip-novel Tess of the Road.
N.K. Jemisin's Broken Earth trilogy is unlike anything else out there, and I cannot recommend the books highly enough: The Fifth Season, The Obelisk Gate, and The Stone Sky. They are completely original, stunning achievements, and gave me actual nightmares (diamond-toothed stone-eaters chewing their way up out of the sidewalk).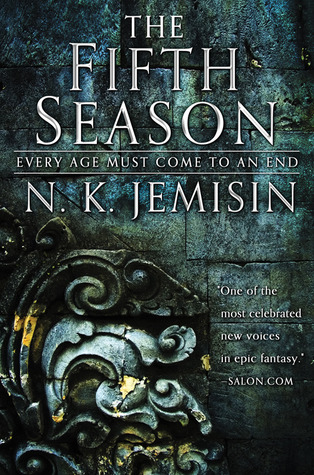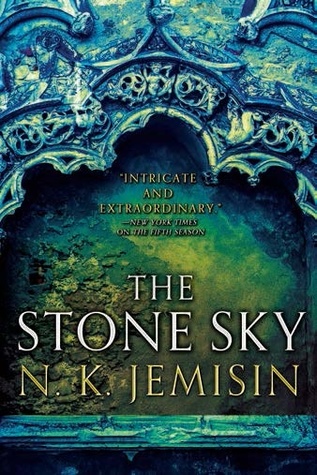 I have been loving Kiersten White's gender-bent Vlad the Impaler novels – I suppose they are more alternate history than fantasy, there is no magic, but I'm going to include them here anyway because they are so good. And I Darken, Now I Rise, and I am so eager to finally read the conclusion to the trilogy, just out this summer: Bright We Burn.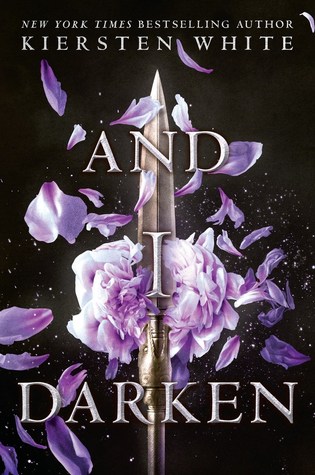 I recently read Justina Ireland's Dread Nation, a reconstruction-era zombie novel that really is as good as all the rave reviews say it is, so I was thrilled to hear a sequel will be coming.
Cherie Dimaline's The Marrow Thieves has won pretty much every award Canada has to offer, and I hope that readers in the U.S. are going to discover it in the same numbers. It is a harrowing page-turner, the prose is beautiful, the characters unforgettable, and I can't recommend it highly enough.
I'm hugely looking forward to Heather Fawcett's All the Wandering Light, sequel to Even the Darkest Stars, with witches and dragons (my faves!) as you've never seen them before, and heart-pounding mountain-climbing scenes.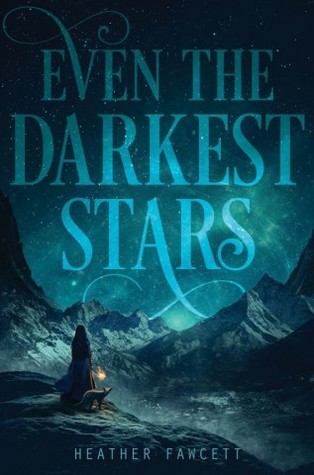 Two SFF novels I always like to recommend, because I feel like neither one quite became the massive phenomenon that it ought to have become, are Zen Cho's totally charming Sorcerer to the Crown, which balances high stakes and farce so deftly, and Alaya Dawn Johnson's The Summer Prince, which has possibly the coolest world-building of any SFF novel I've ever read, while also being a gorgeously written coming-of-age story about love, art, and revolution.
Thank you, Catherine Egan, for your time and thoughtful answers! And much thanks to Penguin Random House Canada for the opportunity to host a Q&A with Catherine Egan on my blog. 😍