Warren the 13th and 13 Memorable Villains
1:48 PM
A couple years ago

, I had so much delight in reading Tania del Rio and Will Staehle's Warren the 13th and the All-Seeing Eye, a fantasy meets steampunk MG novel with gorgeous illustrations and a sweet, endearing protagonist named Warren. Twelve-year old Warren was the lone bellhop, valet and all-around errand boy of

his family's

Warren Hotel, but his Aunt Annaconda and a slew of peculiar guests kept upending everything in their search for the All-Seeing Eye, a mysterious treasure.

Luckily, Warren was able to save his hotel and stop Aunt Annaconda, but his misadventure

s are not over yet!
In a few months

, the long-awaited sequel to Warren the 13th and All-Seeing

Eye

will be released in bookstores! What will happen next to Warre

n, his friends, and his beloved hotel in

Warren the 13th and the

Whispering Woods

? I can't wait to find out!
Release Date: March 21, 2017
Publisher:
Quirk Books
Add to Goodreads | Amazon.ca | Indigo
Warren the 13th is back in another lushly illustrated middle grade adventure.

This sequel to Warren the 13th and the All-Seeing Eye begins soon after the first book's conclusion. Twelve-year-old Warren has learned that his beloved hotel can walk, and now it's ferrying guests around the countryside, transporting tourists to strange and foreign destinations. But when an unexpected detour brings everyone into the dark and sinister Malwoods, Warren finds himself separated from his hotel and his friends—and racing after them on foot through a forest teeming with witches, snakes, talking trees, and mind-boggling riddles. Once again, you can expect stunning illustrations and gorgeous design from Will Staehle on every page—along with plenty of nonstop action and adventure!

In the meantime, as we wait for Warren the 13th and the Whispering Woo

ds

,

author Tania del Rio has created a special short s

tory

celebrating Warren's very unlucky day on Friday the 13th

!

The short story is included in a fun activity book filled with crosswords and puzzles which I've embedded below

.
While poor Warren has an unlucky day on Friday the 13th, he's not the only character to experience a very bad day. I thought I'd share 13 YA and MG books with memorable villains that my fave protagonists had to

defeat

and save the day!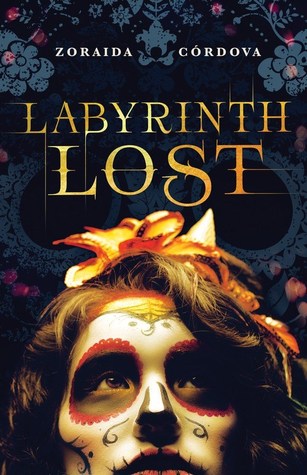 1) Sarah J. Maas's A Court of Thorns and Roses - Amarantha
Anyone who can control the High Lords of Prythian to do her bidding and threaten the human realm is to be feared indeed. I'll never forget Amarantha's cruelty and delight in torturing Feyre as

our heroine

fought hard to free the faeries from captivity and the man she loved. But even scarier? In the sequel, A Court of Mist and Fury, a

more powerful

villain emerges.
2) Jessica Cluess's A Shadow Bright and Burning -

Seven Ancients
Set in an alternate Victorian

England

, Seven Ancients have terrorized the country for over a decade ever since they were summoned from another world.

R'hlem,

Skinless Man

;

On-

T

ez, the Vulture Lady; C

allax,

the Child Eater; and Nemneris, the Water Spider are just some of their names. And only Henrietta Howel, the key to a prophecy with her ability to bu

rst

into flame, can

truly defeat them.
3) Zoraida Córdova's Labyrinth Lost - The Devourer
When Alex tries to ge

t

rid of

powers

as a bruja during her Deathday celebration, the canto backfires and her entire family is sent to Los Lagos, a land in-between where souls linger. But the Devourer has transformed a once wondrous realm into nightmare and ash, and she's been waiting to steal the magic of a powerful bruja

...
4) Elly Blake's Frostblood -
Frost King
In a kingdom where firebloods have been hunted to extinction by the frostblood ruling class, Ruby is one of the last of her kind. The cruel, tyrannical Frost King collects firebloods and forces them to fight his frostblood champions in deadly tournaments... and Ruby has just been captured. Now she'll have to fight with fire

to end the reign of ice.
5) Jennifer Estep's Cold Burn of Magic - Victor Draconi
Victor Draconi. Now

that's

a villainous name. In the magical town of Cloudburst Falls, ruled by feuding crime families, Victor Draconi is the cruelest and most ruthless leader of them all. And Lila Merriweather knows this personally. After all, he brutally killed her mother. Now Lila must use her transference abilities and all her skills as a thief to avenge her mom and save her

home.
6) Lauren DeStefano's A Curious Tale of the In-Between - Lady Savant
Pram has always felt she's both living and dead, which isn't exactly a normal thought for a twelve-year-old girl. But then again, she's never been a normal girl. You see, Pram can interact with ghosts... but she's never seen the spirit of her dead mother. Trouble comes in the form of Lady Savant, a mysterious traveling spiritualist who ha

s sinister plans to use Pram's gifts
—and steal her soul.
7) Kevin Sands's The Blackthorn Key - Cult of the Archangel
Set during the Restoration period in the 17th century, a mysterious cult is preying on the city's apothecaries and leaving a trail of mutilated bodies across London in their wake. I won't spoil who's part of the Cult of the Archangel, but you'll love unscrambling the cryptic clues alongside apprentice Christopher Rowe and his loyal sidekick Tom as they race to save

their city.
8) Karen Lynch's Relentless - Eli and his

mysterious Master
In a world where supernaturals like werewolves and faeries live among

us

, it's the Mohiri who defend humans against bloodthirsty vampires. Eli is a powerful vampire in his own right, but it's his Master who remains elusive throughout th

is addictive

trilogy. Sara Grey's world is about to

turned upside down when she learns she's a Mohiri and catches Eli and his Master's attention.
9) Sarah Raughley's Fate of Flames - Saul and the Phantoms
Sailor Moon
meets Pacific Rim in Sarah Raughley's thrilling Fate of Flames. Around the world, terrifying monsters called Phantoms attack cities and reduce everything to rubble.

Only f

our femal

e

Effigies, each gifted with an elemental power, can defeat a Phantom. But a mysterious fifth Effigy named S

au

l has appeared

and he can control the Phantoms...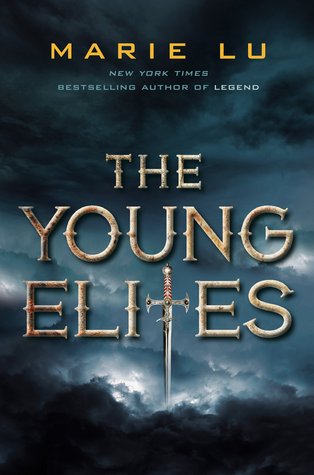 10) Lynette Noni's Akarnae - Aven D

a

lmarta
Alexandra Jennings attends the prestigious Akarnae Academy, a school not only for gifted students in the magical kingdom of Medora,

but

also the home of a powerful, sentient

L

ibrary that only she can safely tra

verse.

But Aven Dalmarta, a powerful banished prince from the lost city of Meya, needs to open a doorway through the Library to

return to his homeland

. Now danger stalks

Alex

from the shadows. As if trying to

survive combat class wasn't enough.
11) Marie Lu's The Young Elites - Adelina Amouteru
Okay, so I haven't completely finished

t

he Young Elites trilogy yet (still need to read The Midnight Star), but Adelina Amouteru is an unforgettable character. Abused and hunted because of her dangerous powers, an ability to

cast

illusions, Adelina slowly transforms into a feared leader. If you're looking for a villain origin story to read, this

series

is definitely for you.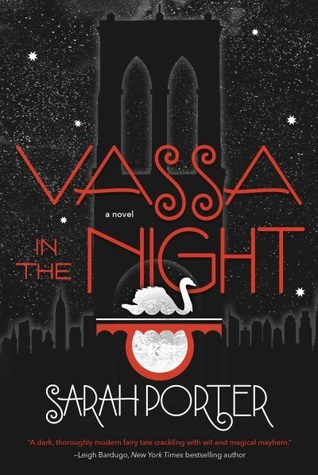 12) Delia Sherman's The Evil Wizard Smallbone - Evil Wizard Fide

lou
In

t

his charming and heartfelt MG fantasy, twelve-year-old Nick becomes the Evil Wizard Smallbone's newest apprentice and learn

s

magic from a sentient bookstore. But danger lurks near as Smallbone's nemesis, the Evil Wizard Fidelou, and his pack of shape-shifting coyotes/bikers try to attack their picturesque homet

own.
13) Sarah Porter's Vassa in the Night
- Bab

s Yagg
Inspired by Russian folktale "Vassillissa the Beautiful", this strange and dreamy novel wouldn't be the same without Babs Yagg, the owner of a convenien

ce

store with a penchant for beheading customers. Babs Yagg is a wicked witch who loves to trick her victims and accuse them of stealing, forcing our heroine Vassa to be constantly on her guard as she works to pay off her debt

in

three night

s.
I hope you

r

Friday the 13th isn't too unlucky today! What are some of your

favourite books with memorable villains?